Volleyball Above All!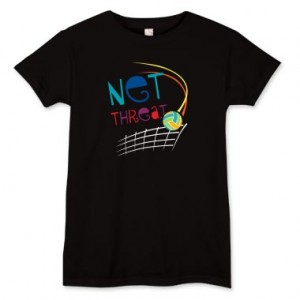 Creativezazz launched a new line of t-shirt designs for volleyball enthusiasts, available through Printfection. I love this t-shirt printing company because they do quality work and have a money-back guarantee. Printfection offers many different colors.
They also offer volume discounts.  If you are interested in team shirts and need something special, just let me know.
Some of my designs are also available at Cafepress. You might check both sites to see if one has a better promotion going. Cafepress also offers my designs on other products such as water bottles and mugs. Volleyball water bottles and mugs make great gifts.
I can also work with other t-shirt vendors if you have one you like.
It's hard to find fun t-shirts with a volleyball motif, so I will be filling the void. Here are just a few examples.
My heart t-shirt design features a volleyball swooshing down from a spike against a heart.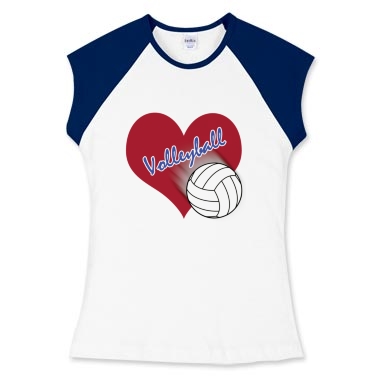 My spiker chicks t-shirt shows a high velocity volleyball crashing down from a spike. Show your style & your love for volleyball.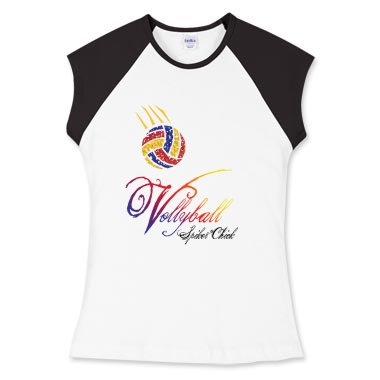 My Bump It Up shirt shows the ball flying up. Other designs available.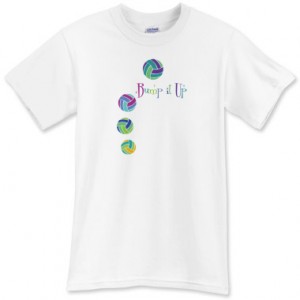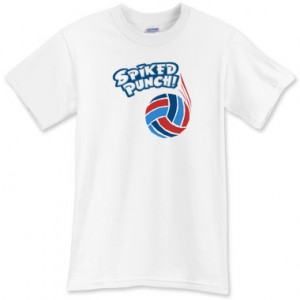 T-shirts are available in both girls and women's sizes. More to come.  Let me know what you think. I'd love your suggestions for more shirts.
Need help finding a cool name for your volleyball team? Check out my list of team names.
Looking for volleyball gifts? Check out these links.
View my Cafepress volleyball shops.
Related post: best gift ideas for a volleyball coach