---
Take someone to lunch SAVE 60% on restaurant gift certificates! $25 gift certificates for only $10!
Honey Badger Video Inspires Tons of Designs on T-Shirts
Click on the Z or this link to get a $10 off coupon.

Honey Badgers T-shirts are outselling all other designs on some of the print-on-demand stores like Zazzle and Cafepress.  Made me curious what the fuss was all about. The answer: a simple You-Tube video with 25 million hits and counting featuring a short nature film about the creature narrated by an incongruous voice with cello music in the background.
I decided to whip up a couple designs of my own featuring the honey badger. I made a posterized honey badger, cut him out, and put him in front of some text with a yellow-orange-red gradient.  Underneath it reads: "Do I Look Like I Care?" I made two versions, one for light shirts and one for dark.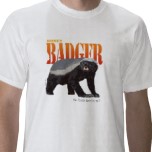 When I showed my daughter, 13, she immediately wanted one.  So did her friend.  We printed the design out on iron-on transfer paper and made some up right away.  I also put my honey badger design up for sale on Zazzle.
I asked for design advice from my son and was surprised that he voted not to have little bits of the letter dropping down.  He said it looked too much like blood and was a bit gory.  And here I thought the blood and guts reference might appeal to a 11-year-old boy.
Here's the two versions.  Should I have left in the red crumbs?  They are supposed to be crumbs from the big bite out of the text.  But I am not sure that even comes across.  Hmmmm.  Let me know you opinion in the comments section (you gotta scroll down a bit to see it).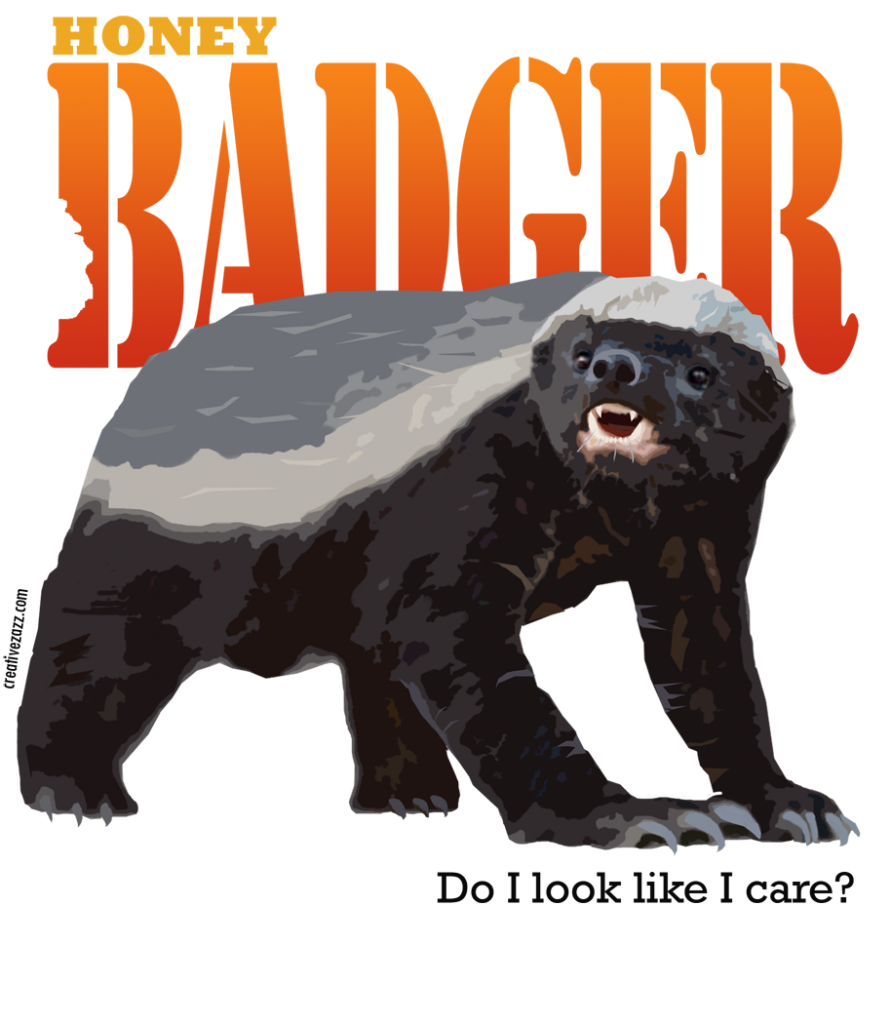 Version 2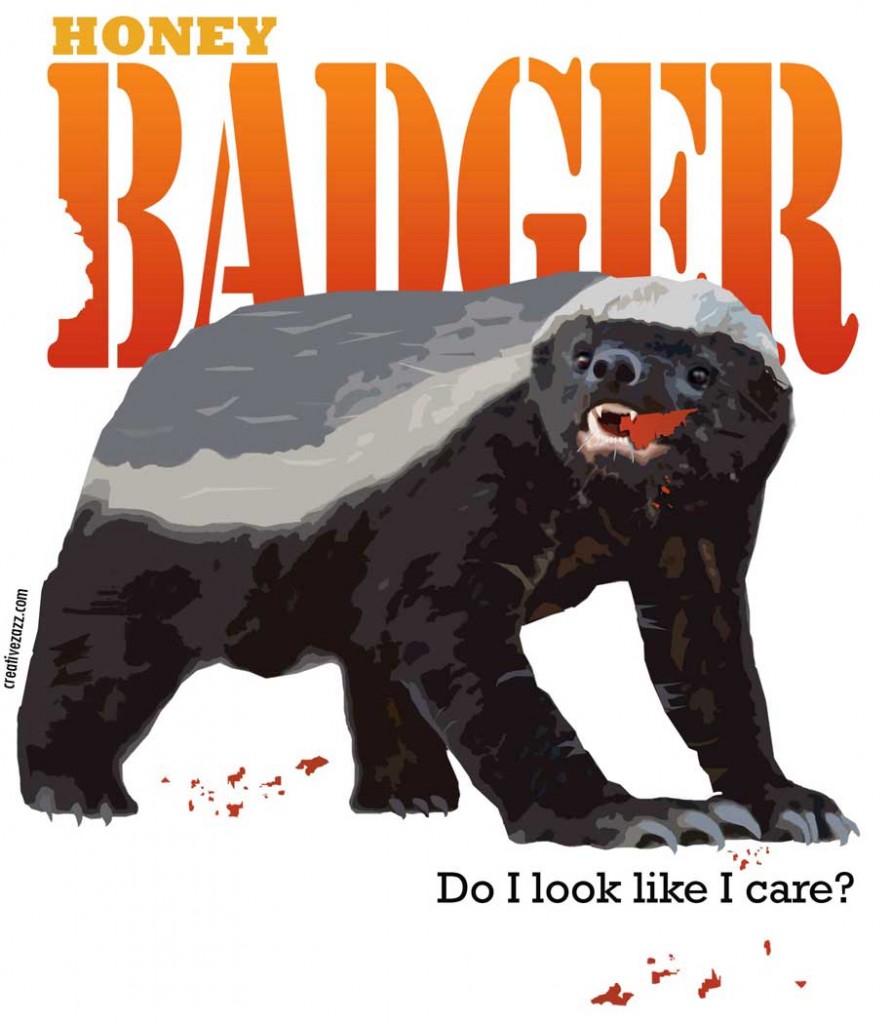 I made a back for my daughter's shirt.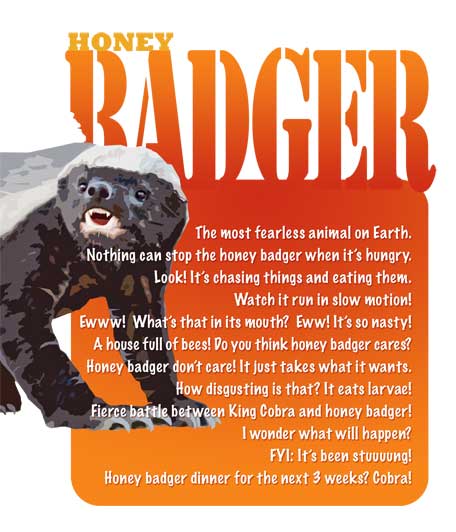 See other gifts available on Zazzle.
I made a volleyball version of my Honey Badger design.