---
Zazz Up Your New Rogue Phone . . . and Protect It, Too
If you have a new Rogue phone, the first thing you want to do is get it a new case and a screen guard, so that you protect your investment. You won't find much in the way of stylish Rogue phone cases at the Verizon sore, and what you do find there is waaaay overpriced.
Kiosks at the local mall may a a few options for cool Rogue phone cases. But your best bet for the best Rogue phone faceplates is online. With hundred of options, it can take time to find the best hard cover protector for a Rogue phone. We recently got two Rogue phones and my daughter and I spent hours picking the perfect Rogue case. I'm sharing the best ones we found so you can save time looking. We found that Amazon had pretty good prices. Here's the ones my daughter and I picked.
Polka Dot Rogue Phone Case
Polka dot phone cases are hot.  We  found this cool polka dot phone case for the Rogue at Amazon.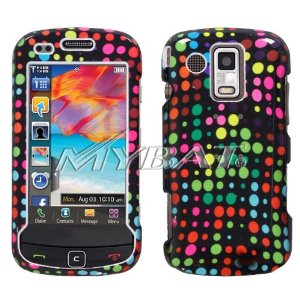 We like some other dots ones as well.
These are all quality phone cases that are cheaper to buy online than at the mall, even with shipping.
The best deal though, for a more professional looking case, is the Body Glove black with textured glove material. This sells for $30 at the Verizon store, but you can get it online for less than $10 even with shipping. I got this case and love it. Check out the customer reviews on it on Amazon.
Don't forget to get a screen guard as well. We are loving the Rogue, although it takes some getting used to the touch screen as it responds differently than an iphone or ipod. Hope our review of Rogue phone cases help!
By the way, did you know that Verizon no longer requires a data plan on the Rogue? See my post on how to take the data plan off your Verizon bill for more information.
Leave a Reply