---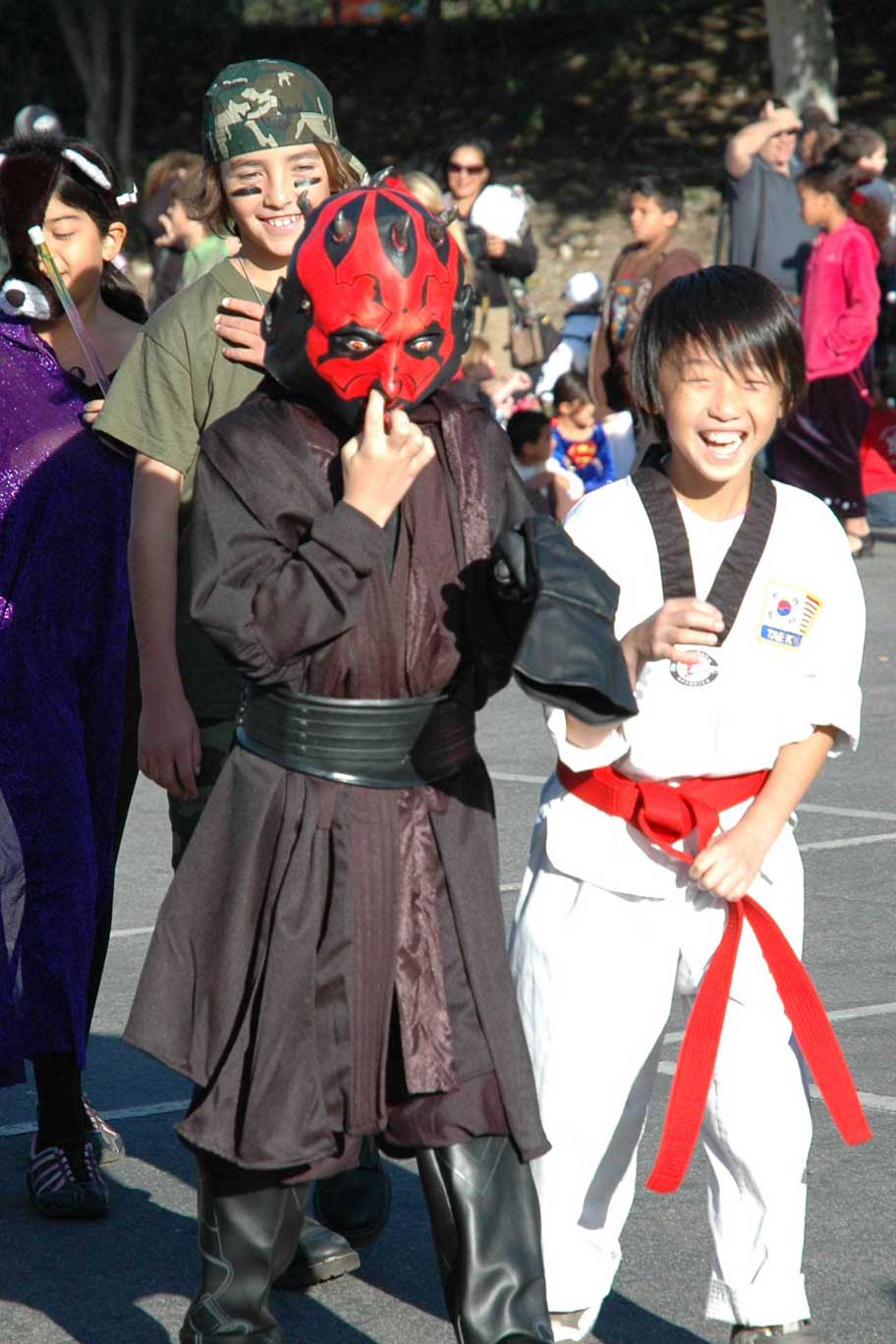 [
/caption]
My son got a kick out of having Darth Maul pick his nose during the Halloween parade at school.
He has been Darth Vader, a Clone Trooper, and Bobba Fett.  The Super Deluxe Darth Maul costume we got online this year was by far the best. Next year, the mask comes off, we strap on some swords and  . . . voila!  ninja!
We highly recommend this costume. Well-made, easy-to-wear. You actually see out of little holes in the eyebrows, so the eyes look really creepy.  Little kids got scared.
Of course, ya gotta buy the gloves extra as well as the double-sided lightsaber. Darth Maul's double-sided lightsaber makes the costume complete.
Star Wars Duel Action Lightsaber – SITH
Look for the words "Super Deluxe Darth Maul" when you order if you want the costume pictures above.  The plain old "deluxe" is not quite the same.  He is 9 and fit the size large with room to grow.
The best thing about the costume is that it can be used to make other looks in the future.
Related posts: 
Lego Star Wars A Visual Dictionary Book Review
How to Get Free Tickets to Legoland California
LEGO Star Wars LOOSE Mini Figure Darth Maul with Silver Double-Sided LightsaberShadow Hunter (Star Wars: Darth Maul)
Star Wars Episode 1: Darth Maul's Revenge: Jedi Readers, Step 3, Grades 2-3
One Response to "Darth Maul Picking His Nose"
anonymous Says:
November 6th, 2009 at 1:56 pm

So funny!
Leave a Reply