---
Plan Ahead for the Best Legoland California Discounts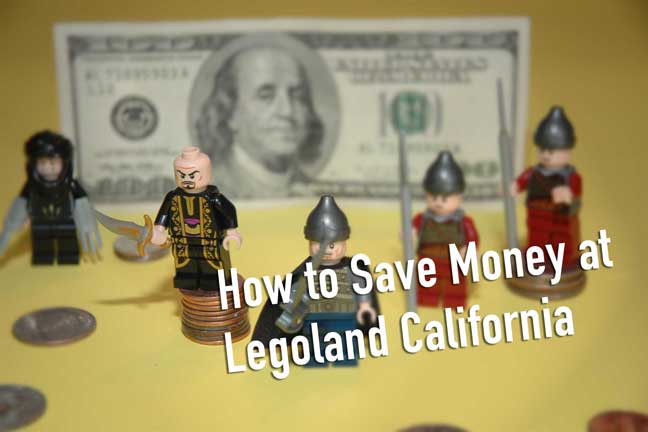 Legoland is fun, but expensive. With adult one-day tickets almost $70 and child tickets almost $60, taking a family quickly adds up. Parking is $12. Plus you will need to eat and maybe shop.
But if you plan ahead, you can save a bundle. Here's some tips on how to get free Legoland tickets, the best Legoland coupons, and the best deals at Legoland California. I've used these tips to save at Legoland San Diego, but they may work with other Legoland parks as well.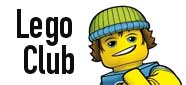 Join Lego Club. If you have ever purchased a Lego set or received Legos as a gift, you received an invitation to join Lego Club. You probably just tossed the card away. But joining Lego Club is a great idea. Lego Club is totally free! Club members get a free subscription to Lego Magazine, which comes about every other month. And Lego Magazine often has coupons for discounts at Legoland and other special offers. Sign up by sending in the card that came with your Lego set, or even easier just sign up online.  There is no downside really to joining because you do not ­get a bunch of junk mail or spam. Plus the magazine is fun for Lego lovers. It has the latest sets and news about Legos and is well designed. (As a graphic designer, I give the magazine top praise.) Offers in the past have included a free child admission to Legoland.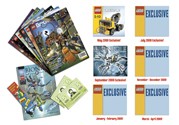 Join BrickMasters. BrickMasters is not free. You pay about $40 to join for a year plus about another $5 for shipping. What this buys you is six exclusive Lego sets sent throughout the year. If you are a Lego lover, it is fun when the new set comes in your mailbox. These sets are not big, but they are exclusive, which means you cannot get them in any store. In addition, you get a couple coupons for  $5 off at Lego.com. The way I look at it, that basically gives you free shipping if you want to buy at Lego.com. Sure, you can get Lego sets at other places. But Lego.com offers "Pick-A-Brick," a way to buy individual pieces you can't get anywhere else. Plus you get six BrickMaster Magazines a year. These are similar to the free magazine you get with Lego Club, but with more pages and better coupons. Best of all? BrickMaster gives you a coupon for a free child admission to Legoland with a paid adult! Your free child ticket comes in the mail. If you are planning a trip to Legoland, it makes sense to join BrickMasters just for the free child admission coupon.
UPFATE: Lego recently announced they will be replacing BrickMaster with another program in 2011. Lego has a special offer letting you order the 2010 LEGO BRICKMASTER exclusive sets and magazine content in one shipment. It includes the free entry coupon. No word yet on what will replace BrickMaster in 2011.
Join both Lego Club and BrickMaster. Even though the magazines are similar, it makes sense to join both Lego Club and BrickMaster because you get more coupons that way.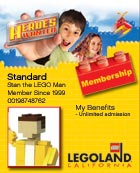 Get a Legoland Membership PLUS Pass. If you think you will go back to Legoland more than once a year, it makes sense to look into getting a membership PLUS pass. You get free admission plus free parking and a discount at the shops and restaurants in the park. Getting a pass is a great deal if you live near San Diego.
Buy an annual Membership PLUS pass for one child. Believe it or not, this pass may make sense even if you never visit again. That's because this PLUS pass comes with a free guest pass! The default is for that pass to come to you in the mail for a future use. But if you ask, you can get the free pass that same day! In addition you get free parking. If you already paid for parking, ask for a refund and they will give you back $12! In addition, you get 20% off at all Legoland restaurants and 10% off at shops. It saved us a bundle even if we never go back. If you do get a pass, you will get special offers throughout the year that may include an additional ticket for a friend at another time. For more information on Legoland passes, see its FAQ page.
If you get a one-day ticket and wish you had got a two-day ticket or a membership pass, check with guest services before you leave and you may be able to apply the price of your ticket toward the other ticket or pass.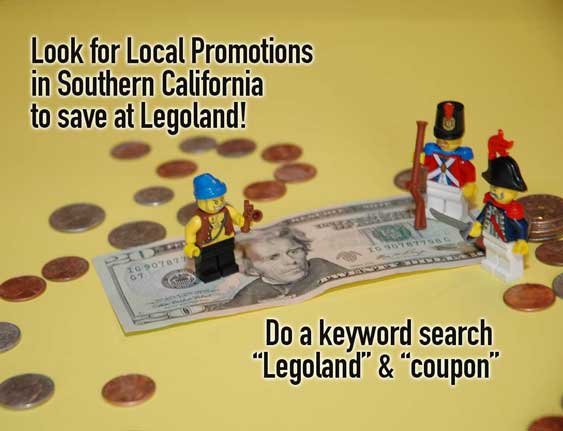 Check for a Local Legoland Promotional Deal. If you live in Southern California or have friends and family who do, watch for promotional deals. Sometimes Legoland will partner with another business such as a restaurant to give out buy-one-get-one coupons for Legoland California.
Check for San Diego Savings Deals on Legoland. Many San Diego area tourist websites offer Legoland discount tickets and Legoland vacation packages along with other San Diego tourist sites.
Check for Costco Legoland Deals. If you belong to Costco, check out its latest deal for buying discount Legoland California tickets. Costco often has great deals on Legoland. You can find these at any Southern California Costco.
Do a Keyword Search for "Legoland" and "Coupon." You can often find a deal for $8 off per ticket or sometimes more. Do a search on Twitter as well.
Use Auto Club Legoland Discount. Be sure to show your Auto Club card if you buy tickets at the gate at Legoland because you get a discount. Check the AAA site. Often it is 10% off.
Use an Airline Legoland Discount. if someone in your family works for a commercial airline, they can get a discount on up to six tickets. Check the website for latest offer, but it has bee 20% off.
Use a Military Legoland Discount. Active military get a discount at Legoland. Check the website, but it has been 10%.
Consider a Legoland Hopper Ticket. Legoland recently added the Sea Life Aquarium right next door, which requires separate admission. In June 2010, the world's first Lego-themed water park will open at Legoland California, covering an area of 5.5 acres and featuring everything from waterslides to an area where guests can build their own raft. If you think you want to visit the water park or aquarium as well as the original Legoland, check out special deals for "Hopper" tickets that allow you to do more than one park for a discount.
Save on Food at Legoland. If you don't want to spend a fortune on food, you can bring a picnic. However, you will have to eat it on the grassy area outside the park. Remember that annual pass holders get a discount at all restaurants in the park . . . just remember to show the card.  It is easy to forget. Check out the kids meals . . . they are usually a better deal.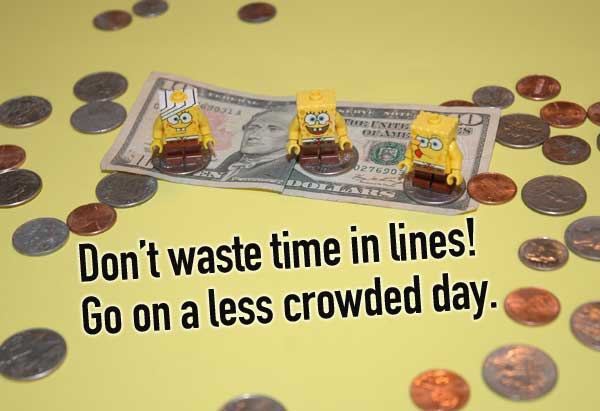 Don't Waste Time at Legoland. Nobody wants to pay for waiting in lines. Lines for popular Legoland attractions can get long and you can end up waiting more than an hour in line. Try to avoid going to Legoland on the most popular days. Try to go to the most popular attractions first before the lines get too long. Bring a phone or ipod or other little game to entertain yourself while waiting in line. Wear comfortable shoes.
Review the Legoland Site. Before making your plans or purchasing tickets, be sure to review the Legoland website. It shows all the rides and attractions so you can get an idea of how to plan your day or days at the park. It also gives you the height restrictions on rides.
Don't Buy a Poncho at Legoland. If you want to go on the water rides, consider bringing  a plastic trash bag to put over your clothes. The park sells cheap ponchos, but bring your own. In hot weather little kids sometimes bring swimsuits to play in water. Throw swimsuits in and have the kids change in a restroom. They will have a blast at the water sites.
Be Careful of the Souvenirs You Buy at Legoland. You can buy tons of different Lego sets and other Lego products in the park. But if you are traveling on a plane to get home, skip the big sets. You can buy them in a store near you or order online from Amazon
or Lego.com. You do not want to have to deal with getting big packages through security or packing them.
Click for current sales and Deals on Legos on Amazon
If Time is More Important Than Money. This post is about saving money at Legoland . . . but if you are flush with cash and hate waiting in line, you may want to consider the secret Legoland wristband: you pay twice as much for admission, but it lets you cut in line!
You won't find a lot of promotion about the wristband on the website or even at the ticket kiosk.
The website does have a short paragraph on it:
Premium Play Pass (Front of Line Privilege)
The Premium Play Pass is available at $150 for adults and $130 for children and includes one-day admission to LEGOLAND® California and SEA LIFE™ Aquarium, front-of-line privileges and reserved seating at our shows. These passes are available in a limited quantity on a first-come, first-served basis at our outside Guest Services window. Advance reservations are not possible.
I learned about the Legoland wristband in a Los Angeles Times article.
According to the article:
Compared to other amusement parks, Legoland's line-skipping program is admirably low-key, said theme park aficionado Robert Niles, editor of Theme Park Insider.
"People just sort of have to know to ask about it," he said. "It's like In-N-Out's secret menu."
The Carlsbad park, aimed at the under-12 crowd, sells no more than 65 Premium Play wristbands each day, at double the price of regular admission, said Legoland spokeswoman Julie Estrada.
It's like a secret entrance for the well-heeled crowd.
To be honest, if you go to Legoland on a busy day, chances are you will end up waiting in lines that last an hour or more. So try to go on a less popular day, or maybe check out the orange wristband deal. But remember, the wristbands are limited, so get there early.
I hope you find these tips helpful. Let me know in comments section below if you have any other tips for visiting Legoland to add.
If you want to learn more about Legoland, check out the book below.
Believe it or not, you can get free songs for your ipod from Amazon. You might download some to listen to while you wait in line. Check out link below.

Related posts:
Lego adds new Toy Story sets
Lego Rock Band Review
New Harry Potter Lego Sets Coming
Review of a Great Surf Camp near San Diego
http://rlv.zcache.com/lego_graffiti_money_tshirt-p235734638053458353adc0r_325.jpg
I tweet when I post. Follow me on Twitter.
10 Responses to "How to Get the Best Deals on Legoland California"
Leave a Reply