The Crazy Horse Monument: Right Down the Road From Mt. Rushmore
In a cross-country family drive, you can't miss Mount Rushmore. But did you know 17 miles down the road is another must-see sculpture carved out of a mountain? We stopped by to see the Crazy Horse Memorial, and found it more impressive than Rushmore. Started in 1948, the Crazy Horse sculpture is still in progress and when completed, it will be the world's largest sculpture. I'm a little torn about carving up a sacred mountain, but I gotta admit the site–which includes a museum and lots of history about the sculpture–is fascinating.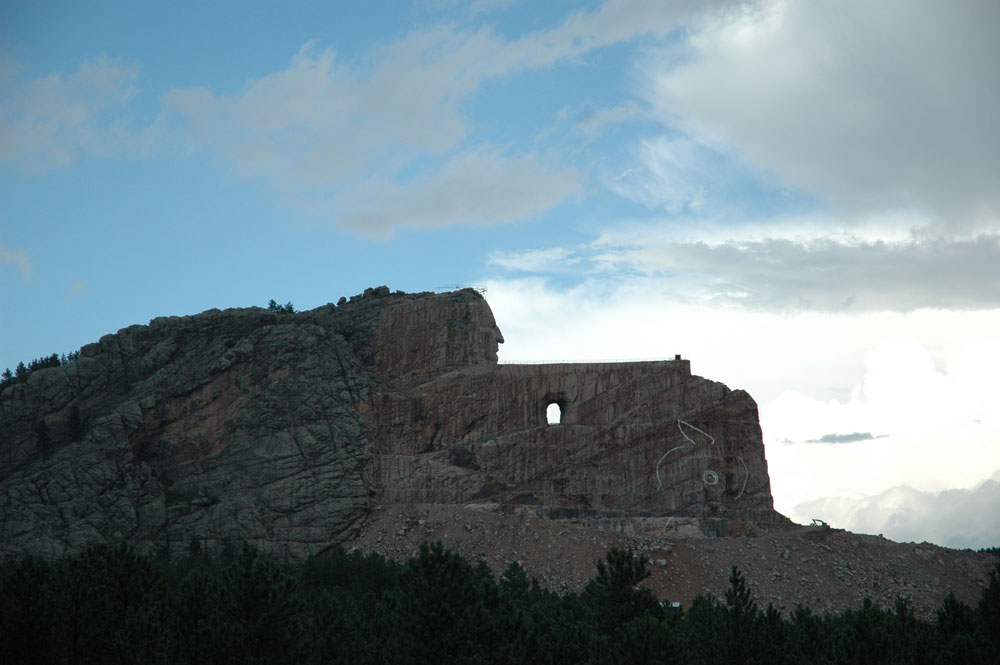 The sculpture's final dimensions are planned to be 641 feet (195 m) wide and 563 feet (172 m) high. The head of Crazy Horse will be 87 feet (27 m) high; by comparison, the heads of the four U.S. Presidents at Mt. Rushmore each 60 feet (18 m) high.
What we found to be most impressive was not just the size of the undertaking, but the fact that is has all been done with sheer tenacity in both the carving (by blasting) and in fundraising. Unlike Mt. Rushmore, which received tax dollars, this project receives no federal or state support.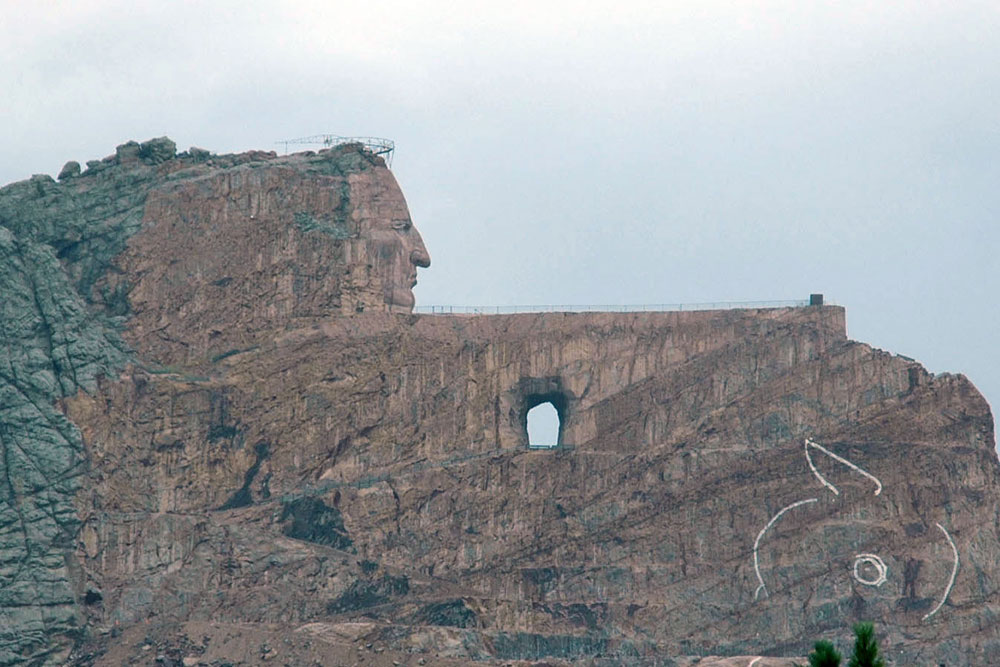 The project began when Polish American sculptor Korczak Ziółkowski, who had worked on Mount Rushmore received a letter from Chief Henry Standing Bear, which stated in part "My fellow chiefs and I would like the white man to know that the red man has great heroes, too."  The project became a lifelong work for Ziółkowski, who died in 1982. In fact, his whole family, including his wife, Ruth, and their ten children worked on the Crazy Horse Project.
The site includes models the artist made so you can see what it will look like. It also includes a film about the project and a museum with lots of history so you can see how a mountain can be blasted with enough precision to make a sculpture. The museum also focuses on the sculptor and his family and includes a Native American Cultural Center with lots of artifacts and art.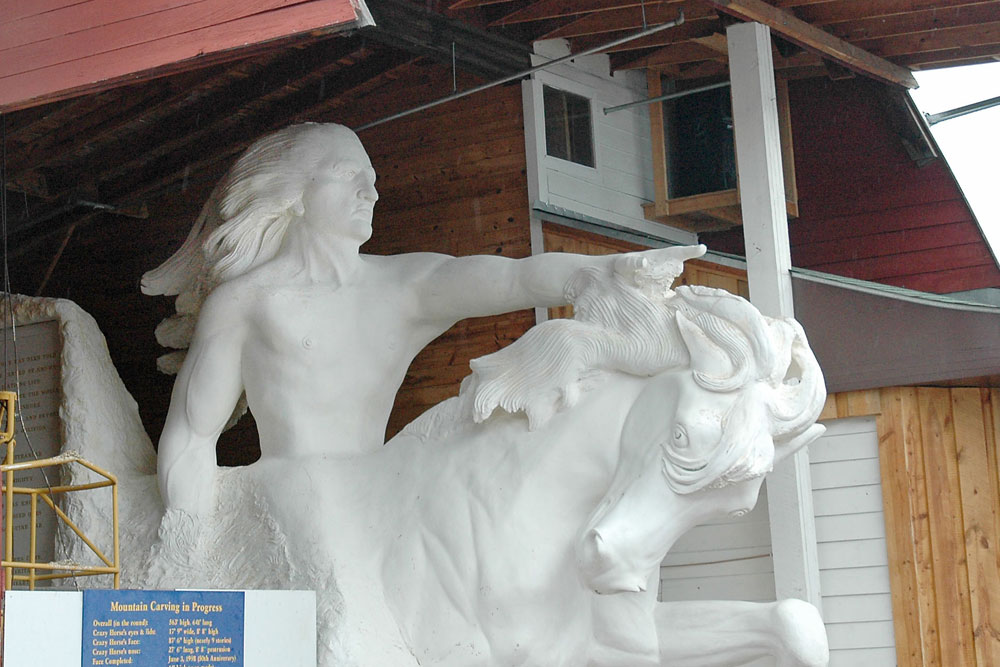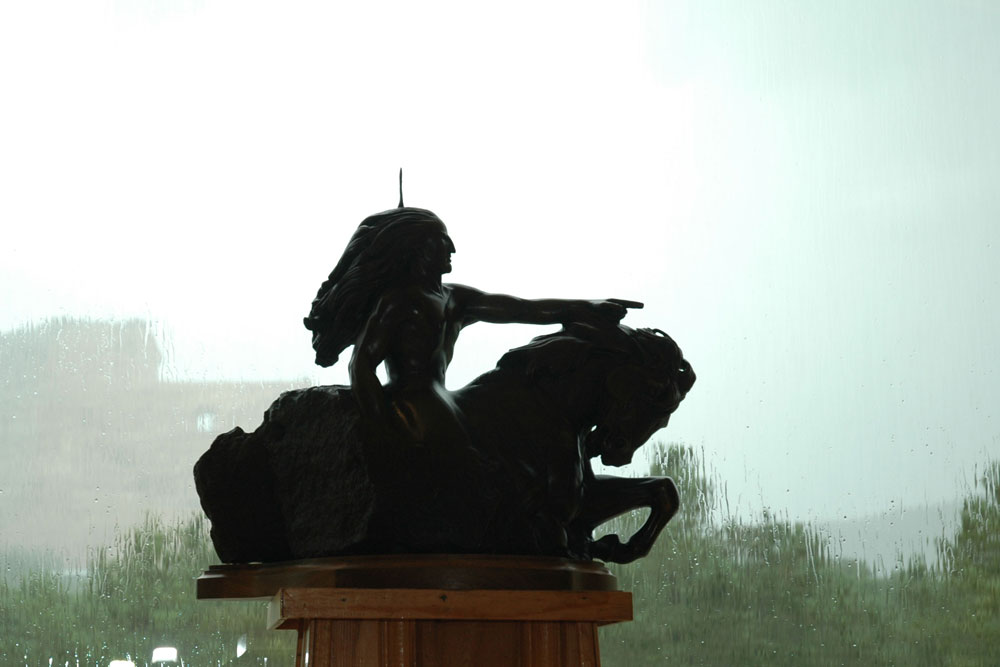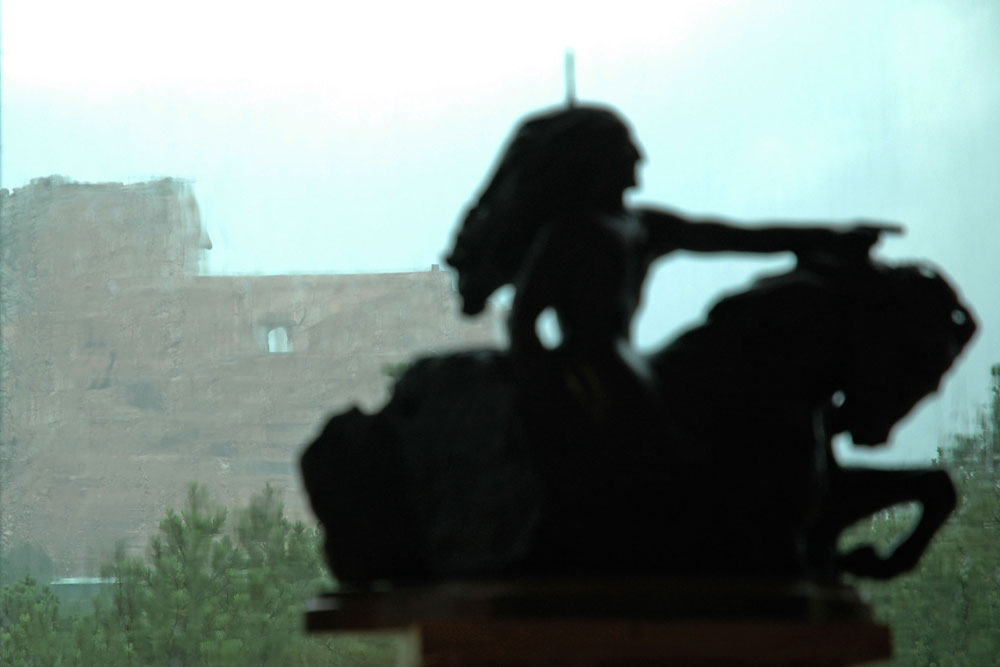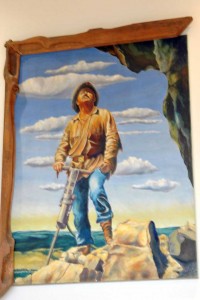 Crazy Horse
by
angelwingsfly
More
Crazy Posters
If you are planning to see Mt. Rushmore, schedule half a day to also visit the Crazy Horse Memorial. Well worth the cost of admission. Bring camera. If you want more info, visit the Crazy Horse Memorial's site.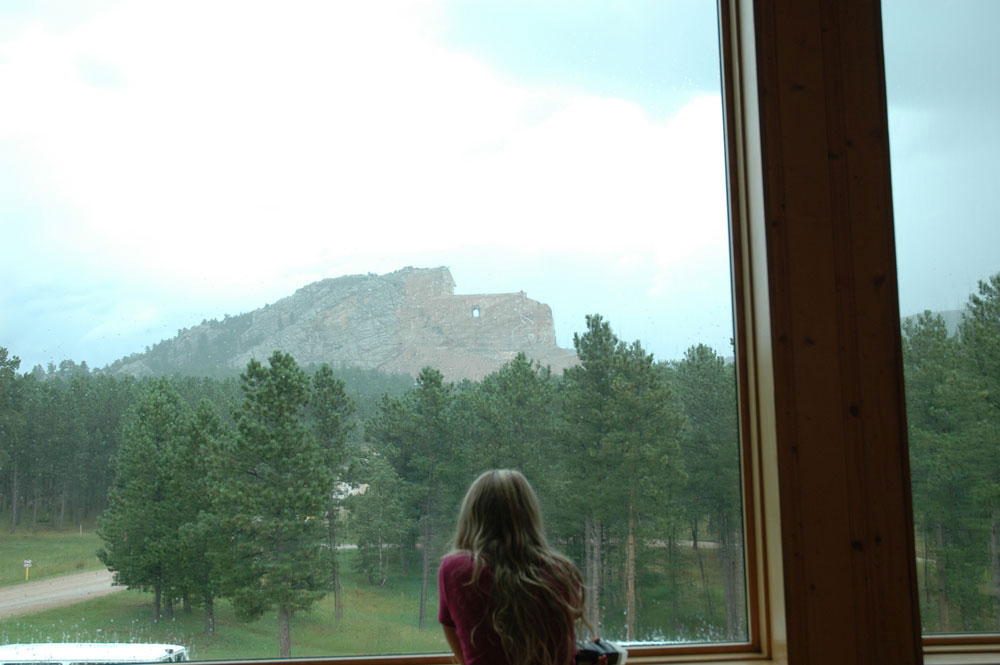 Related post:
Mount Rushmore: Half-Finished Project