I asked my almost-10-year-old son a tough question: if you were stranded on a desert island, and could only take one book series, which would you take: Ranger's Apprentice Series
or Percy Jackson series
He had a tough time. Finally he noted that one series had more books. So maybe he would pick that one. Otherwise it's a dead heat.
Finding good books for boys his age is so hard I am thrilled he is so excited about both these series. He is also reading the Artemis Fowl Series
now, but Percy Jackson and Ranger's Apprentice have him begging me to take him to the library, and when the books are not there, to the book store.
Both Ranger's Apprentice and Percy Jackson series published new books in January, 2010. Book number 7 of the Ranger's Apprentice series came out in January, and a special "movie"edition" of book 1 of Percy Jackson and the Olympians came out as well. I've found that most of the books in both series have waiting lists at our library, (LA County Library system).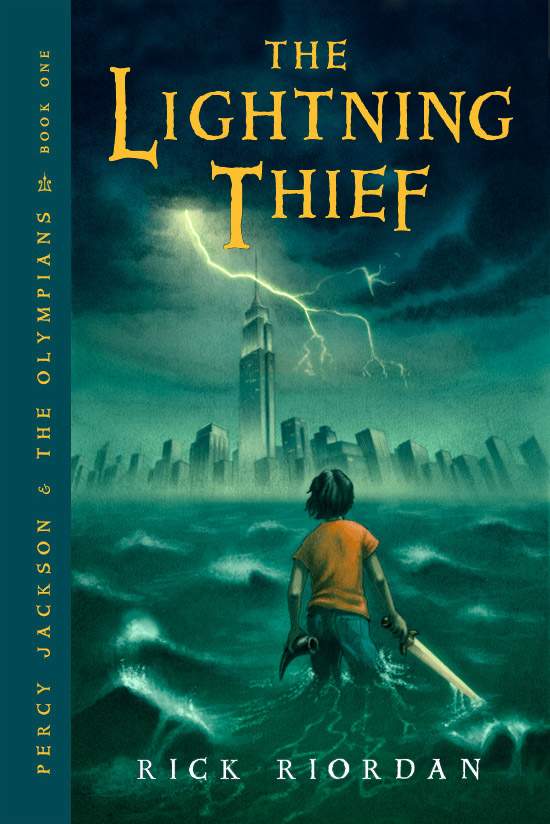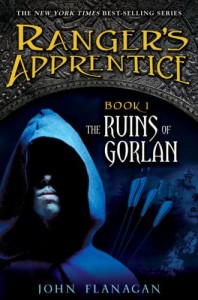 Number of Books in the Series
Both writers Rick Riordan and John Flanagan are prolific, coming up with new adventures for their young heros (who age as the books continue). In the U.S. the score is Percy Jackson: 5 books, and Ranger's Apprentice: 7. Flanagan has written 10 Ranger books, but the last three have not yet been released in America.
AR Rating
Both books have AR tests.  Ranger's Apprentice has a slightly interest level (between 6 and 7) than Percy Jackson (between 4 and 5).  This means they probably appeal to readers in 6 and 7th grade vs those in 4th and 5th grade. Although I think both books appeal to a much wider range.
Ranger's Apprentice books also have higher AR points possible (between 12 and 14). AR points for Percy Jackson range from 3 to 13 with many between 9 and 10.
Action
Both series are packed with suspenseful action and plot development.  Both feature both battle strategy and detailed descriptions of battles.  Both have fierce enemies.  Both have cool weapons. Percy Jackson has more mythological characters.
History
Although both series are fictional adventure stories, they both teach you something about history and culture. In Percy Jackson books you learn about Greek mythology, and in Ranger's Apprentice books you learn about Medieval times.
Characters
Both have likable, young, male protagonists with various sidekicks and friends. Ranger's may have more in-depth character development of some of the characters.
Movies
We've already seen the trailers for the first Percy Jackson movie, based on The Lightning Thief. The movie is due out next month (Feb). Ranger's Apprentice has a script and a director, but no word on when it might be out.
Video Games
Nintendo has a game in the works based on the first book and movie of Percy Jackson. The video game is a tactical role-playing game for Nintendo DS that puts players in command of Percy Jackson and his fellow demigods as they battle for survival in a world ruled by vengeful Greek gods. Nintendo says the game will be in stores when the movie comes out. No word on a video game for Ranger's Apprentice as of yet.
Cover Art
It's interesting to see what publishers come up with for cover art for tween and teen readers. My kids are voracious readers, and as a graphic artist I appreciate the thought and creativity put into book covers. The U.S. editions of both Percy Jackson and Ranger's Apprentice series are stunning. As a personal preference, I like Ranger's a bit more.  Pubishers sometimes change the cover art when they release books in different countries or when they do a second printing.  If you do a Google image search you will see differences in covers in both of these series.
Accolades
Both books have garnered praise from critics and been on the New York Times best-sellers list. Both have been published in several different countries.
Websites
Both books have official websites, and to be honest, I find both annoying, just because they take too long to load and I do not always like background music or spooky rainfall and wind howling. Kids probably love it though. On the Ranger site you can log in to become a "Ranger" and get access to more info on the site. Even without doing that you can download beautiful graphics for your desktop. There's some interesting info about the author. On the Percy site there is a page describing all the Olympian Gods and Monsters. It also has downloadable games and wallpaper. You can also access the trailer for the new movie.
Rick Riordan has an author's website that has some additional features without all the fancy sounds and effects.
My reviews
My review of the Ranger's Apprentice series
My review of the Percy Jackson series
My review of the Artemis Fowl series
My review of Star Wars: Jedi Apprentice book series
Let me know how you think how these two great book series compare. Both books have special deals on sets on Amazon.