forPics are up in the gallery of the Pinewood Derby held at the Ontario YMCA on January 24, 2008. You can see all the pics and play a slideshow by clicking on this link to the gallery.
Some very cool pinewood derby car designs.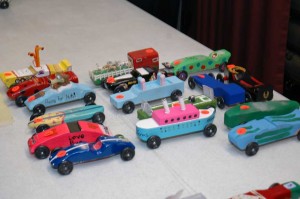 Designs ranged from a pinewood derby soccer field to a pinewood derby Kleenex box to a pinewood derby surfboard.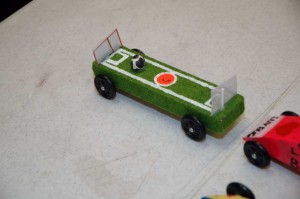 The last two cars on the racetrack were neck and neck.
If you are serious about winning a pinewood derby race, you should know there is a mini industry in specialized pinewood derby supplies. Visit your local hobby shop. Don't despair if you don't have one nearby. Amazon sells tons of pinewood derby supplies
and has fast shippers.