---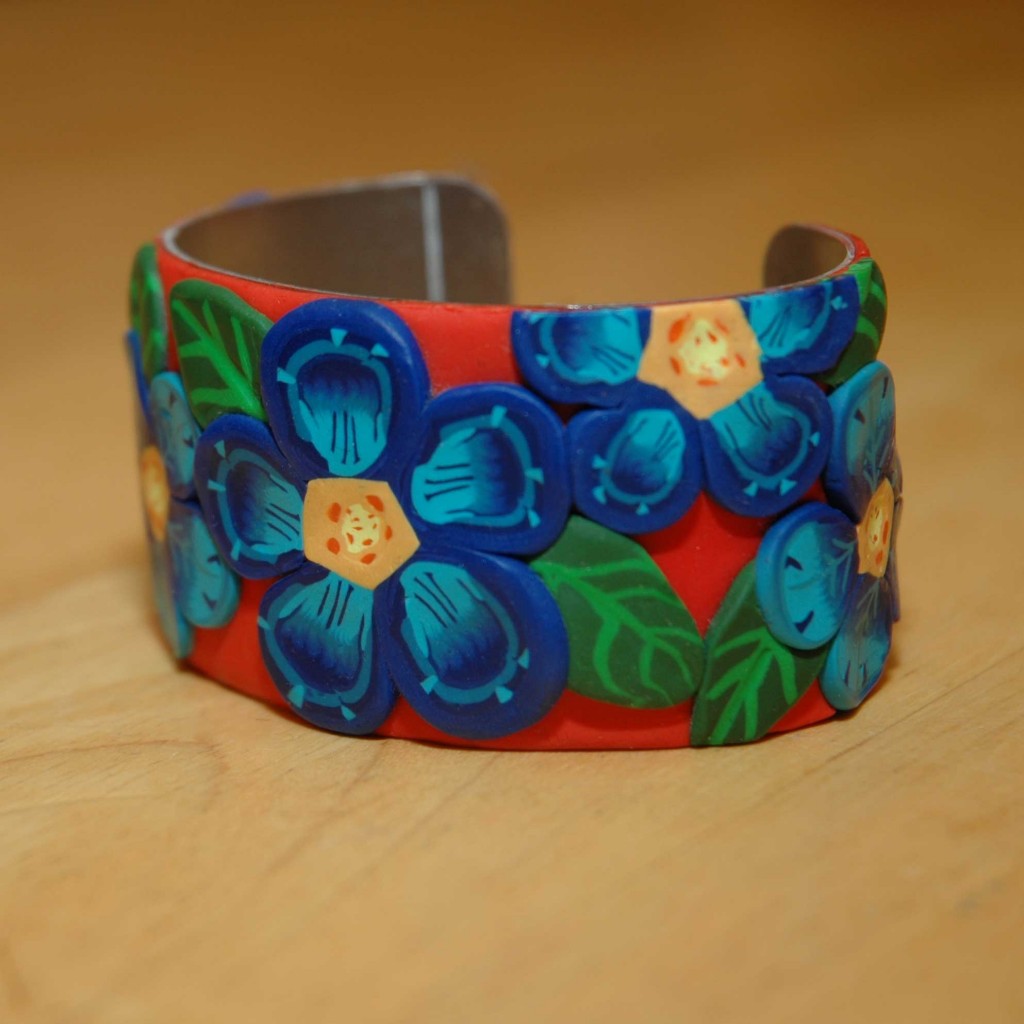 Polymer Clay Lets You Relax While You Create
Sculpey is kinda like a stress ball that lets you make beautiful things. Stress balls are those little bags full of a sand-like substance that you can't put down without squeezing it a few times. They are often given out as promotional gifts and have smiley faces or silly designs on them. Massaging them supposedly reduces your stress and can even be used in physical therapy to strengthen muscles.
Sculpey is a brand of polymer clay, which isn't really "clay" at all, but rather a concoction of polymer polyvinyl chloride (PVC) and liquid plasticizer. It's only called clay because you can mold it like clay and then "fire" it in your oven.
Sculpey and other polymer clay brands have long enticed me because they come in these appealing little 2 oz packages in beautiful colors. Over the years I would buy a couple packages and try it, but the clay always seemed so hard to manipulate. I'd get frustrated and give up.
In the last couple months though, I've become a big fan of polymer clay. I've made my first bracelet and pair of earrings with it, and I am thrilled. Now I can't stop thinking of things I want to make out of Sculepy. The trick, I learned, is that before you try to mold anything, you have to condition the clay. This is why Sculpey is like a stress ball. To condition it, you have to knead it.
The warmth of your hands combined with the process of stretching and compressing the clay changes its texture, making it pliable. You must be in the right frame of mind to condition polymer clay because it requires patience. If you are in a rush, you are just going to get more stressed! But if you put yourself into a zen-like state of acceptance, you can work out the pressures of your mind as you work the clay.
Plus, after the clay is conditioned, you can make something cool! Manipulating the clay into art requires creativity and concentration, which can also be stress-reducing.
Here's some images of my first attempts at making art with polymer clay. Credit is due to all the polymer clay artists who share their tips and tutorials on Youtube and websites.
3 Responses to "Sculpey as Stress Balls"
admin Says:
October 4th, 2011 at 6:48 pm

See my fall leaf cuff bracelet

Guadalupe Charleton Says:
November 21st, 2012 at 7:42 am

AmericanHealthJournal is seeking partner websites in the medical niche. American Health Journal is a health care site containing a large library of high quality health care videos. We are looking for website owners who may be interested in writing content to our brand. . Get in touch with us at our contact page on our site.

treat paragon whimzees toothbrush Says:
October 27th, 2014 at 9:05 am

This post will assist the internet viewers for creating new blog or even a blog from start
to end.
Leave a Reply