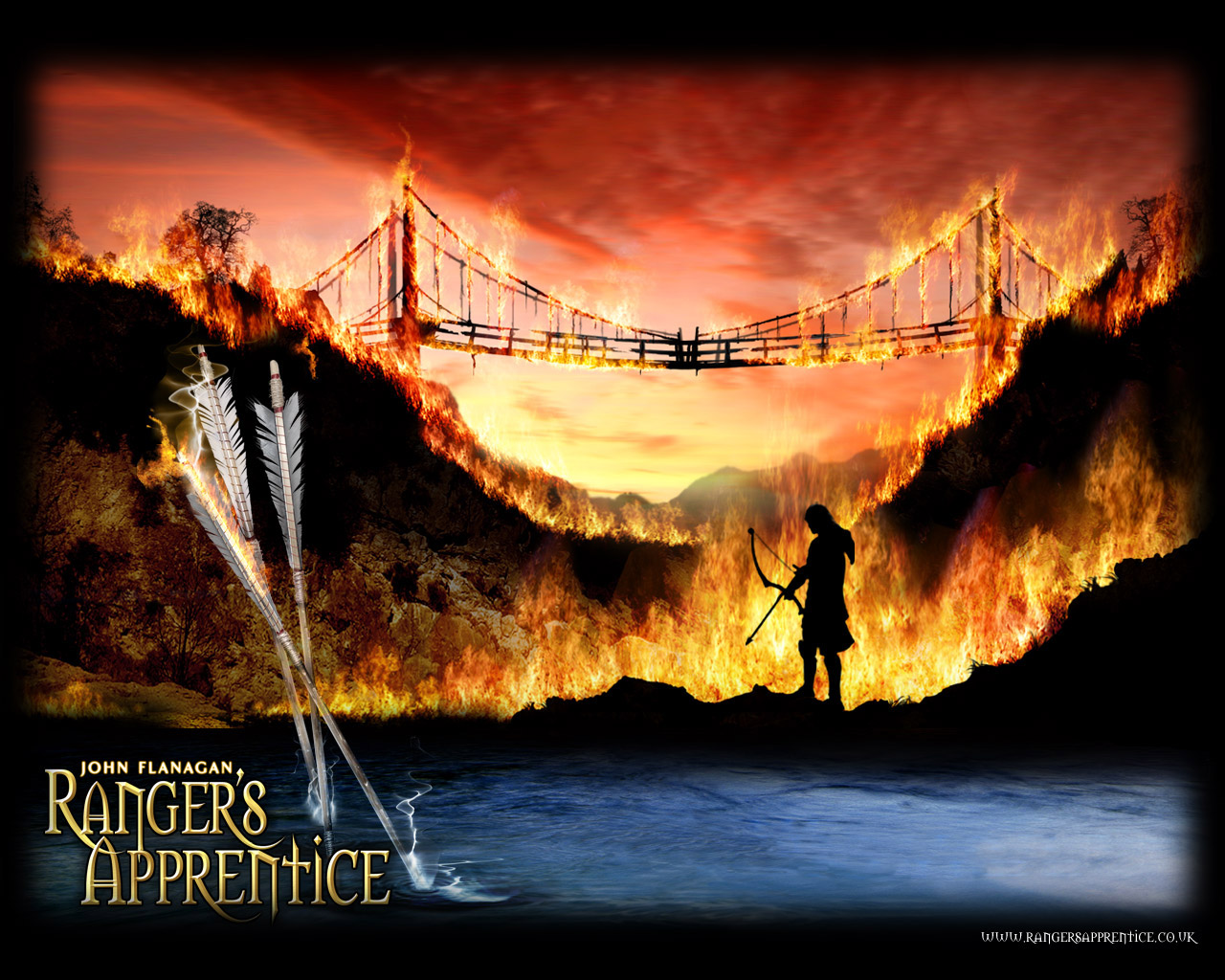 Rangers Apprentice Book Series: Suspenseful Adventure for Boys (and the rest of us)
The fantasy genre is hot in literature right now, which is good news for tween boys. My 10-year-old son raves about the Ranger Apprentice books by Australian writer John Flanagan, which make new twists of Medieval tales of knights and castles. When he finishes one book, he can't wait for the next. Many of his peers at school are reading it as well. The Ranger Apprentice series has been on the New York Times bestsellers list and has sold more than a million copies in the US alone. The books have sold a million more copies in other countries, and is the number 1 book in the the author's native Australia.
I started reading them to see why he loved them and I love them, too. So they are not just for adolescent boys!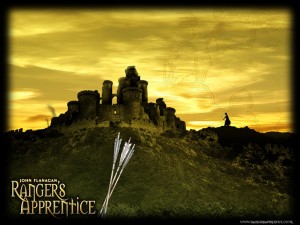 The Ranger's Apprentice books are an epic tale about Will, a orphan small in size, who has always dreamed of becoming a knight, like the father he never knew. Instead, he is adopted into the mysterious Ranger corps. Will is joined on fast-paced adventures to defend the kingdom by his mentor, Halt, and his best friend, Horace, among others. With his crossbow and a couple of knives, Will battles fierce enemies, overcomes suspenseful obstacles, and learns that what he lacks in size, he makes up for in speed, agility, intelligence and courage. Honesty and loyalty also matter.
The plot keeps you on the edge, wondering what is going to happen next. While reading the adventure, young readers learn about Medieval life with surprising accuracy.
Flanagan's take on feudal good-versus-evil does not depend on tons of magical creatures to keep the reader interested, but rather plain old good writing. The books have suspenseful well-paced plots, sympathetic characters with interesting relationships, and detailed, colorful descriptions of Medieval times.
Critics have praised the books, as have Amazon readers who submitted exceptional reviews
. I'd love to know what you think of Ranger's Apprentice books.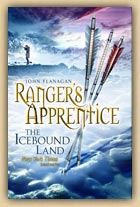 Will there be a Ranger's Apprentice movie? United Artists reportedly paid seven figures to option the film rights, and it was supposed to come out in 2010 with Paul Haggis directing, but may have had funding problems. No word yet when it may come out.
Google Preview now allows you to get a limited preview of many books so I have embedded a preview for the first Ranger's Apprentice. To get a real sense of the book, though, preview chapter 2 (not just chapter 1) because it is more representative of the tone and style of the series. The first chapter is not as good as the rest. To preview, just click on Google Preview button below.
If you are buying a Ranger's Apprentice book as a gift, consider Amazon's deal on The Ranger's Apprentice Collection
. Reviews of the Reviews of Amazon's Ranger's Apprentice Collection
have been high. This collection would be one of the best gifts for a boy, and you get the first three books in the series for the price of one inexpensive toy.
Flanagan has written 10 books in the series. Seven have been released in the U.S. so far.

The Ruins of Gorlan (The Ranger's Apprentice, Book 1)
The Burning Bridge (The Ranger's Apprentice, Book 2)
The Icebound Land: Book Three (Ranger's Apprentice)
The Battle for Skandia: Book Four (Ranger's Apprentice)
The Sorcerer of the North: Book Five (Ranger's Apprentice)
Ranger's Apprentice: The Siege of Macindaw: Book 6
Erak's Ransom (Ranger's Apprentice Book 7)
Ranger's Apprentice: The Kings of Clonmel: Book 8
Halt's Peril (Ranger's Apprentice, Book 9)
The Emperor of Nihon-Jin This book is not available on Amazon yet.
Note that the books come out in Australia first.  The last one to come out in the U.S. is book 7, Erak's Ransom, which came out in January, 2010. The later books have not been released in the U.S., although you may be able to get them from sellers who import them and re-sell them.  We were lucky enough to have a friend visiting Australia and she bought them in a bookstore there for us. Check the links above to order through Amazon.
Books in the Ranger's Apprentice series have Accelerated Reading tests available, so if your school uses AR tests, you can get points. They have an interest level ranging from middle grade to upper grade, usually a high 6 or 7. Taking a test and getting the answers right will earn you 12-14 AR points.
My son would definitely put these books on a best books for boys list. I've found these books often have waiting lists at the library, so be sure to get the next one in the series if it is available. You may have to put your name on a waiting list. Because they are popular, they can also be hard to find in stock in bookstores.
Related posts:
Percy Jackson & the Olympians book series review
Percy Jackson & the Olympians vs. Ranger's Apprentice
Artemis Fowl book series review
How to Get free Tickets to Legoland California
Review of a Great Surf School in Northern San Diego, CA