Great Last Minute Gifts! $25 Restaurant.com e-Gift Cards for $10. Buy. Print. Give Instantly
10 Tips to Help Kids Say Goodbye to a Pet

Losing a pet is often the first time a child faces death. Grieving is hard for children who have not confronted mortality. Children want pets to live forever. They lash out against euthanasia. Here are steps to help them accept aging, sickness and loss of a pet.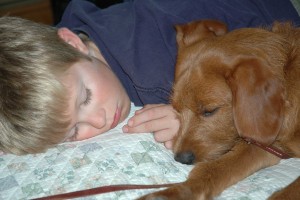 1. Be honest. Pets may not get better despite your efforts. All living creatures grow old and die. Different species have varying life spans. Children usually reject the concept of euthanasia. Be clear that adults make these decisions in the best interest of the pet and the family. You may have to repeat this several times over the course of a few weeks. Start the talk early so the idea has time to sink in. Do not argue. Be matter of fact.

2. Share information about medical choices. At some point the right choice may not be to prolong life through additional treatment, but rather to provide comfort and love.  Tell your kids this ahead of time.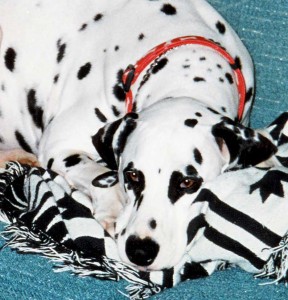 3. Let kids help in the care of the pet. Children gain a sense of empowerment and compassion when they care for an animal. As a dog ages it may not want long hikes, but it does need frequent short walks, even just around the block. Explain that this helps the dog both physically and mentally.  A child can place additional blankets around the house so that the older pet has a soft warm place to rest and still be near the family. They can give extra pets or treats. Praise them for their help.
4. If the the time comes for euthanasia, tell the child ahead of time. It is tempting to avoid this conversation. But your child needs a chance to "say goodbye." Younger children should not accompany you to the veterinarian.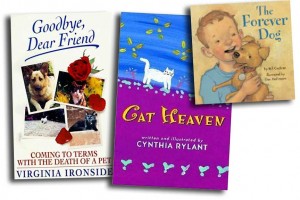 5. Take photos of the pet with your kids before it is too late. You may use these in a memorial ceremony. The photo will be cherished and help your kids to remember the pet.
6. Let kids help with a memorial ceremony. They can make a scrapbook, draw a picture or write a poem. They can help plant a flower or tree in honor of the pet. Share memories and tell them how lucky the family was to have such a good pet, and what a good life the pet had. Include kids in a discussion of how to honor the pet by contributing to a shelter, dog park, veterinary school or other animal-related cause.
"]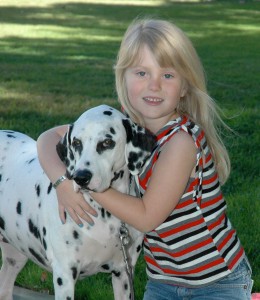 [/caption]
7. Tell the child's teacher and caregivers what is going on.  Grief causes added stress that can affect behavior and concentration.
8. An age-appropriate book about pet death
about a pet dying can be a great tool. Friends may give a card or small gift as a momento (charm for a bracelet, same staffed animal, book) to show their sympathy.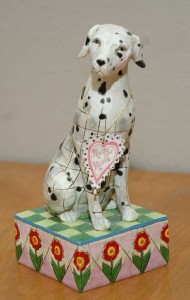 9.  Children must go through the same stages of grief as adults. Listen. Empathize. Be patient. Plan playdates with friends or relatives who have gone through pet grief.
10. Your child may want to get a new pet right away.  A kitten or puppy requires energy and emotional commitment. Wait until the entire family is ready.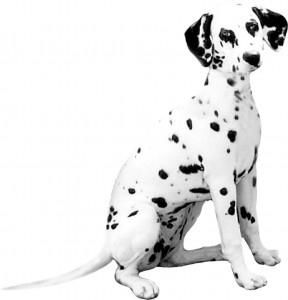 Related posts: How to Donate Your Pet's Body to a Veterinary School
How to Cope with the Death of a Pet
The above photos show my two kids with our beloved Dalmatian, Molly, who died three years ago, and our labradoodle puppy we got about a year later. Please let me know if you find these tips helpful, or if you have other tips to share. Thanks!