For figure skating tips and deals follow me on Twitter.
Follow @figureskatezazz

Tips for Finding and Affording a Competition Dress that Wows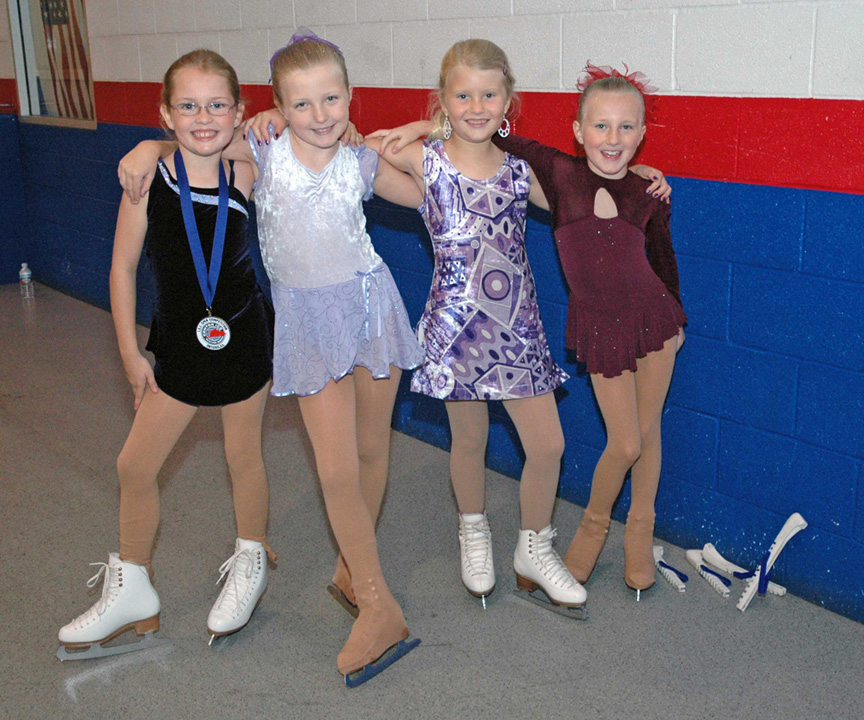 You've spent hours taking your daughter to the rink and spent hundreds on skates and lessons. Now it's time for her first competition. How do you go about buying a skating dress that won't take forever to find . . . and won't break your budget? Here are some tips from a skate mom to consider.
If you have more tips to share, please add in comments section below.
Even if you do not have a figure skating competition coming up, a new skate dress can inspire you to skate your best on the ice.
Age. Do not pick something too provocative for a young girl or too cutesy for an older girl.
Style. Do not pick a style based on what it looks like in a picture on a model. Some ice skating dresses work well with thin bodies and others with fuller ones. Choose a style based on what it looks like in the mirror. Remember you will be moving in the dress, so make sure it works when you bend and jump.
Size. Buy something that fits now with a little room for growth.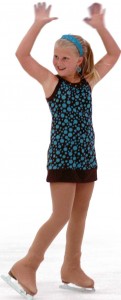 Color. Not everyone looks good in every shade. If you are not sure, read up on color analyzing to see what "season" the skater is.
Theme. Pick music and routine before you get the dress. Classic music requires a different style than, say, pop, rock or 60s music. Have the dress fit the theme. In the photo above, my daughter's theme was the 60s. She skated to "These Boots are Made for Walking" by Nancy Sinatra. She is third from the left. In the photo at right, she chose another 60s song, "I Feel Good" by James Brown.
Budget. Only look at figure skating dresses you can afford.
Competition Rules. Sometimes there are competition requirements so check this out first. Never buy or make dresses with adornments that fall off easily as this is hazardous on the ice.
Timeline. Do not wait until the last minute. This is especially important if you are having the dress custom made or buying online.
Advice. Ask coaches and more advanced skaters where they get their costumes.
Where to look. First place to look is a skate shop, usually located at or near a rink.  The manufacturer's tags will have model numbers. Jot down the numbers of the best styles along with the size that fits and price. Even if you do not find the perfect competition dress, you now have information for comparison shopping at other stores or online.
Also check shops that sell dancewear.
Attend figure skating competitions as the rink often allows companies to bring merchandise to the rink and set up a rack.
Other skaters often sell their old costumes, so ask at your rink.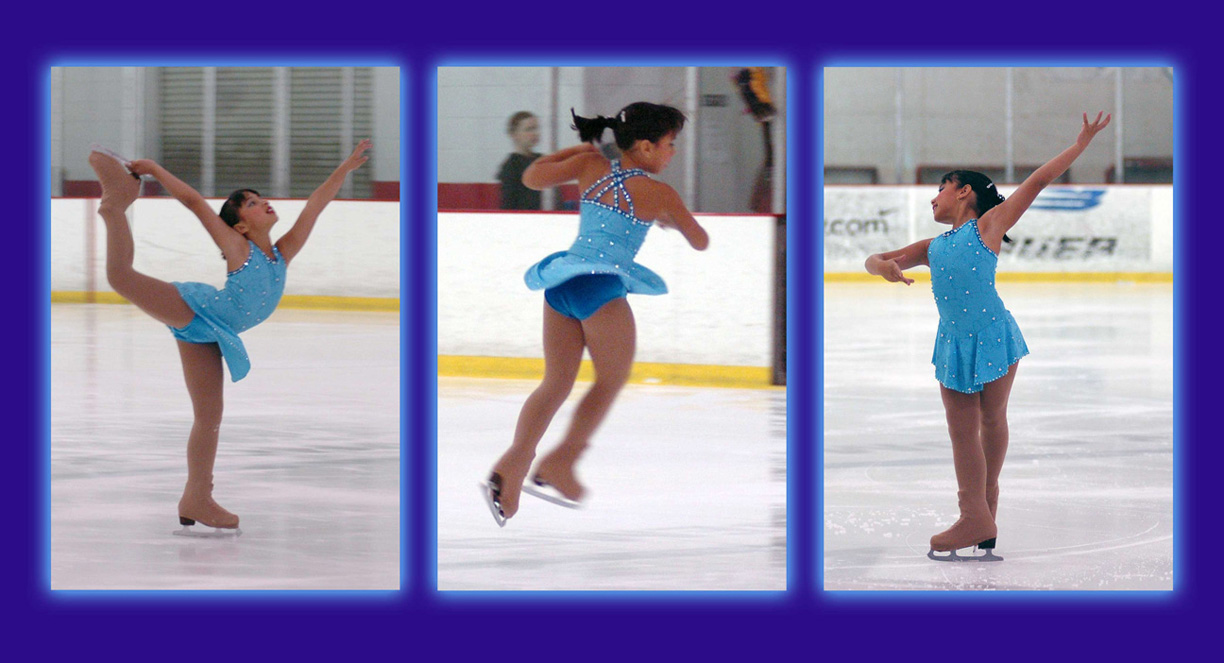 Choose a dress that is age-appropriate and fits well no matter how you move, as shown above. This color is great on this girl as well.
Google "figure skating dresses" or "ice skating dresses" or "competition dresses" and you will find many online stores.  If you have done your research you will have a couple model numbers in mind. Check return policy and shipping time.
Amazon also has some great skate dresses, often at a good price. Check these skate dresses out.
Ebay has hundreds of competition dresses. Check the seller's rating as a seller, not just the overall rating. Communicate about size before you bid. Ask to see additional photos if needed. If there are crystals, make sure they are Swarovski. Make sure you have time to receive item well before the competition. Have a back-up plan in mind. We bought a dress off eBay once . . . and the seller never sent it! So always have a back-up plan.
Keep in mind: you can zazz up a plain skate dress and make it dazzling by putting on Swarvoski crystals yourself. Practice on another item as applying them properly takes a little practice. You will need to buy Hot Fix Swarovski Crystals and a hot fix applicator, found at Amazon or in better sewing stores or some craft stores.
Darice 2704-01 Rhinestone Setter Hot-Fix Applicator Wand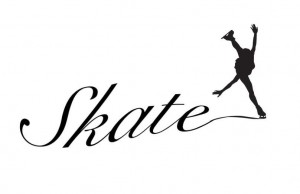 Sewing Options.
Custom Seamstress.  If money is not an object, hire a professional seamstress who specializes in skating outfits. Schedule your dress to be made well in advance of the competition. Find a seamstress by asking at the rink.
Sew it yourself only if you are a good seamstress. Be advised that figure skating costumes are usually sewn on a specail sewing machine called a Serger that allows seams that stretch. They are made from 4-way stretch material.  Check to make sure it is truly 4-way stretch and not just 2-way.   You can find patterns online.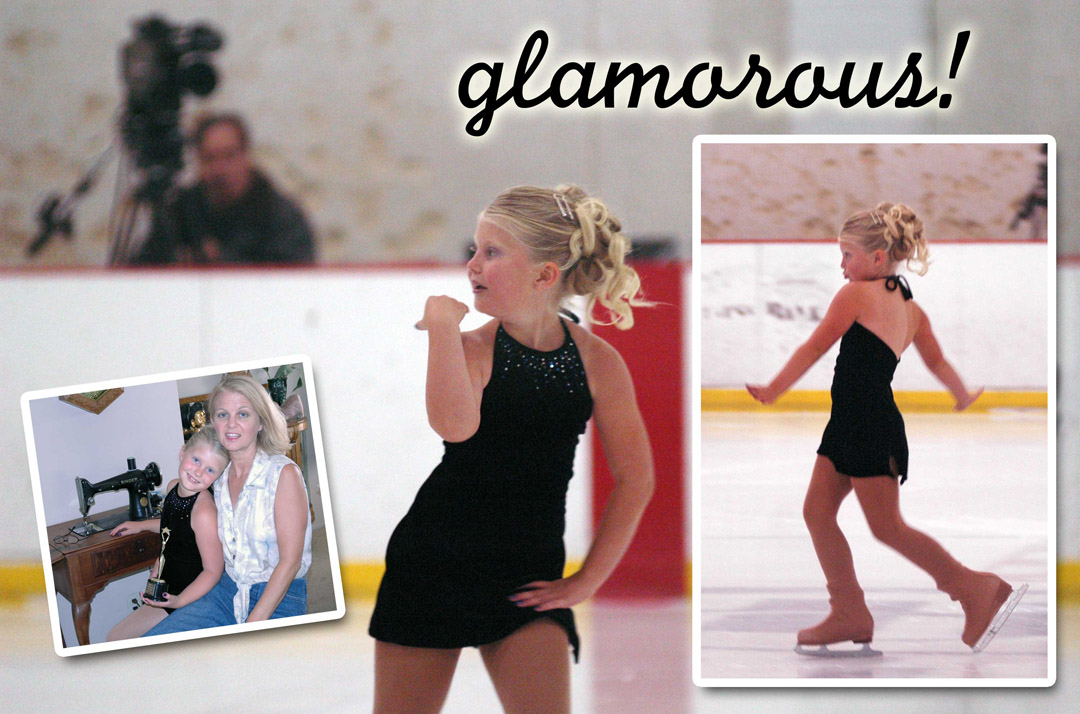 Another less expensive and maybe easier option is to convert a dress, like I did with the dress above. Go to the thrift store and look for prom gowns made of 4-way stretch material.  Have your daughter try it on and see if you think you can alter it.  We did this a couple of times with great success.   I shortened the dress made a slit in the sides, took in the seams, and added crystals. We used dance shorts for underneath. I had a beautiful custom dress for under $20! Click on any picture to see a larger version.
Note in the photo above: the theme was "Glamour" since the song was Fergie's "Glamorous." I altered a prom dress, used hot-fix Swarovski crystals, and had a friend do her hair to fit the theme.
Never wear ratty old tights with your new dress. Get a couple pairs of new tights and save them for competition day. You can get skate tights at Amazon as well.
Take good care of your competition dresses. After you are done you can sell them on ebay or at your rink, use them as practice dresses, or give them to a younger skater who is a friend.Please let me know if you find these tips helpful, or if you have others to share, by leaving a comment below. Good luck finding a dress that wows for less!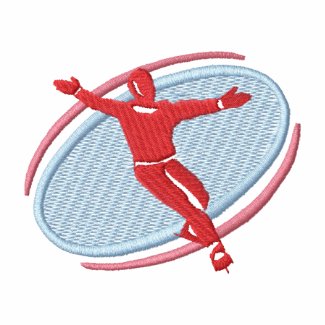 Figure Skating
by
ZazzleEmbroidery
See more
Red Embroidered Shirts
For more figure skating tips and deals follow me on Twitter. Follow @figureskatezazz
Shop Amazon – Juniors Clothing
Related posts:
tips for buying used figure skates
best gifts for a figure skater
My squidoo lens All About Figure Skating Competition Dresses

Skaters often take yoga to help stretch out. Here's my instructions for How to Make a Yoga Mat Tote Bag.
How to Get Free Tickets to Legoland California
Text and all photos copyright by kpdesign, creativezazz.com
Commemorate your daughter's first competition with a charm she will cherish her whole life. Finding well-made figure-skating jewelry is not easy, but I did find a few items and am sharing a link to figure skate jewelry
.
A good cd case
is going to come in handy if your daughter starts skating in competitions as she will need to carry her own music with her. Be sure to label all your cds with her name and her coach's name. Always have at least 2 copies of her edited music.
Here's another tip: Second Spin is a great place to buy used cds for music. They have really low prices and ship fast. We have used them many times. Click the link below for the latest deals at Second Spin.