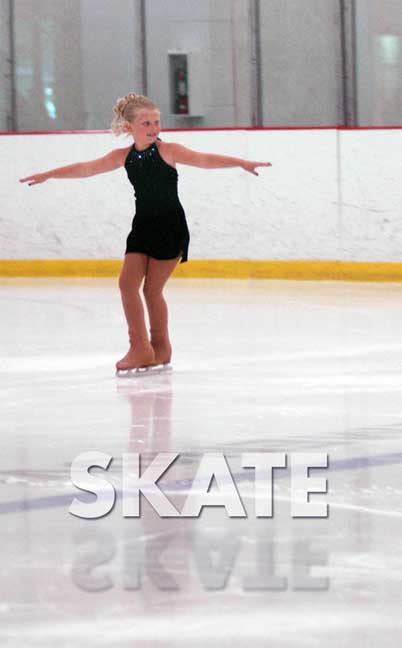 Cool off on the Ice this Summer
In some parts of the country, ice skating is a seasonal sport. Skaters wipe off their blades and put away their gear when spring melts the snow.  But here is So Cal, figure skating and hockey are both year-round.
In my hometown of Claremont, CA, we have two nearby ice rinks. Both are in Ontario. But don't get them confused. Each has its own feel.  One is more than four decades old, while the other is only a few years old.
When the weather gets hot, call some friends and check out one of these rinks.
Both rinks offer:
public skating
hockey lessons
figure skating lessons
broomball
birthday parties
skate rentals
The older and smaller rink is:
Ontario Ice Skating Center
1225 West Holt Boulevard
Ontario,  CA  91762-3639
(909) 986-0703
The newer and larger rink is:
Center Ice Arena
201 S. Plum Ave.
Ontario
(909) 986-4231
My daughter skates at Center Ice Arena. She likes it because it is bigger than the rink on Holt. But our neighbor's daughter started at the Ontario Ice before Center Ice opened, and she loves it.  Try them both.
If you want to see a local figure skating competition for free, check out the ISI Open at Center Ice July 18 and 19, 2009.  My daughter competed in this the last 3 years (see pic of her at event above).  We are coming as spectators this year. For two days local figure skaters from all levels compete. A great way to see the thrill of figure skating up close. More details are at the Center Ice site.
Related posts:
How to Buy a Figure Skating Competition Dress
Volleyball Summer Camps in and around Claremont