---
[
/caption]
Dori and I became best friends in 7th grade. Unfortunately, we don't see each other often anymore, but I wanted to make her jewelry for a milestone birthday. Here's some pics of the design made of beads, pearls and crystals with copper and rose gold findings.  The necklace is long, and you can wear it two ways. As seen in the photo above,  you can wear it with the charm dangling.  You can also remove the charms and one section of the necklace to make a simpler strand.
Here's some more pics to show the design.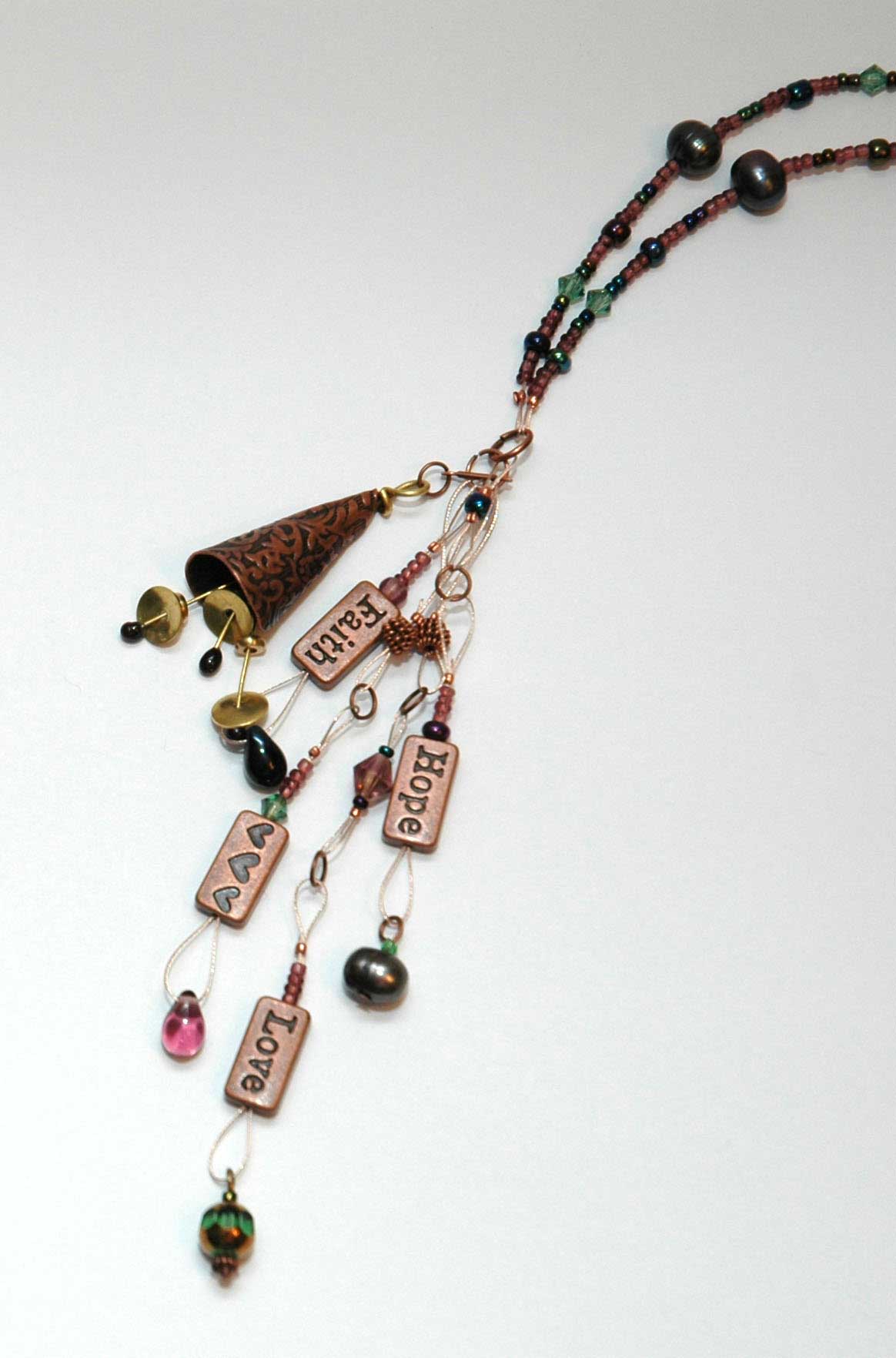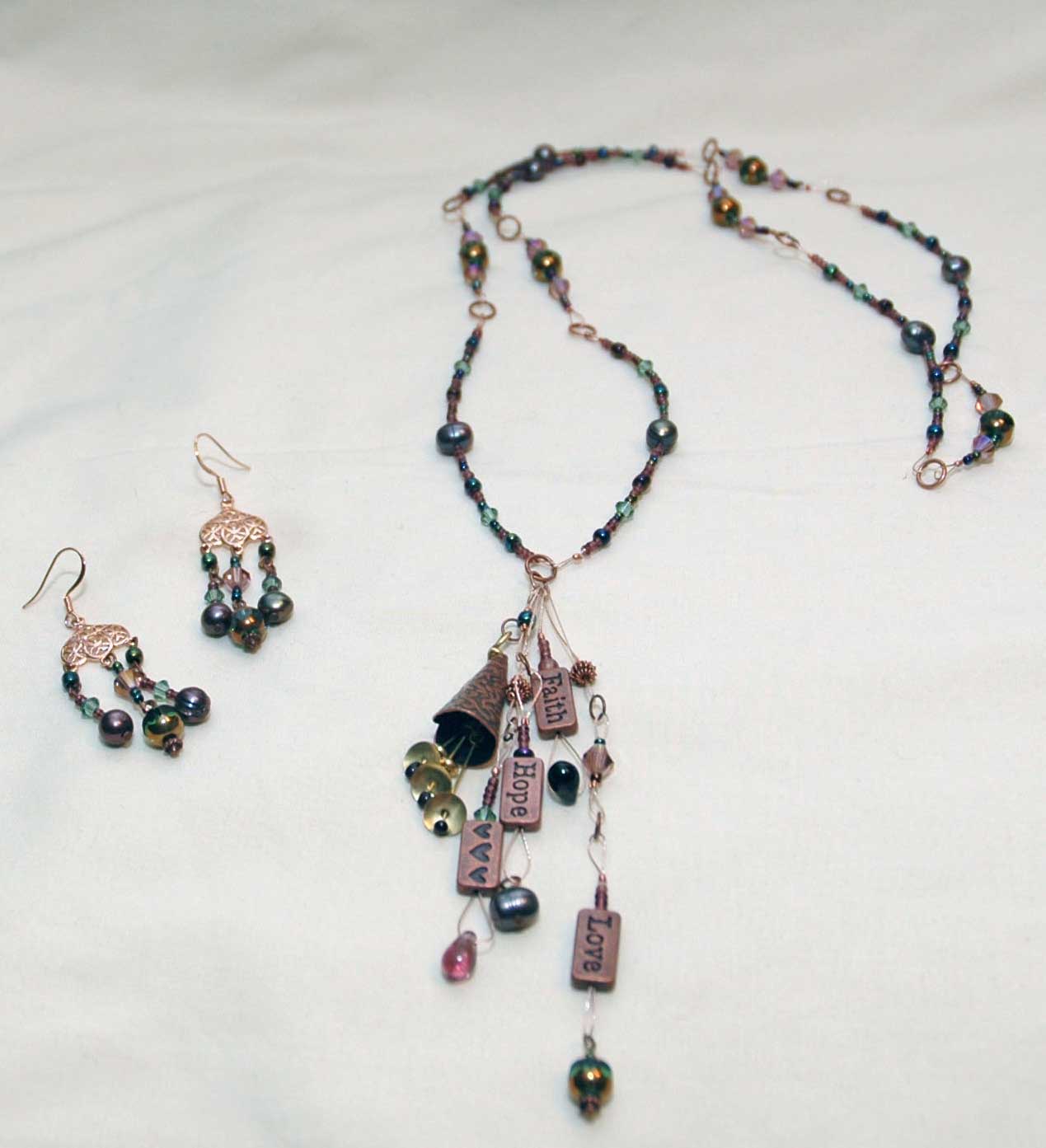 Did you know Amazon has tons of jewelry making supplies
? Sometimes they have better prices that Michaels or Joanns. They definitely have a wider selection.