Here's some great tips on finding the best gifts for a volleyball coach. Affordable gifts for a volleyball coach, and a few that cost a bit more as well. Let me know if you have other volleyball coach gift ideas.
Photo Volleyball Trophy
I found a company that creates unique Volleyball Coach Gifts by printing a team photo directly onto a special trophy volleyball.
You order photo volleyballs from Balls to Go through Amazon. Here is a sample of what one team ordered.
You would need to plan ahead if you want to give this custom gift.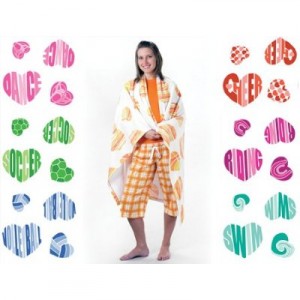 Love it Volleyball fleece blanket. Great gift.
Mini Volleyball Signed by the Team

This cute volleyball is a scaled down version of a real ball, but can easily be displayed on a shelf. Get the team to sign it in different colored Sharpies and you have a great coach gift.
Net Threat Volleyball Coach T-shirt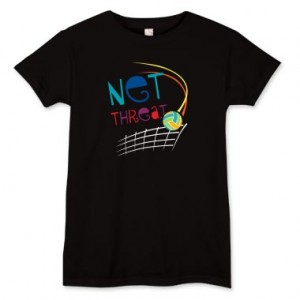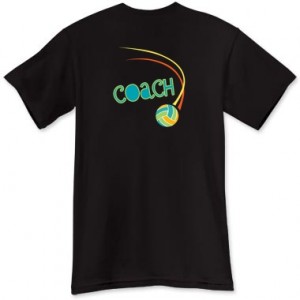 Creativezazz's own Net Threat design on a black t-shirt with "Coach" on the back. How cool is that? Other designs available through Cafepress and Printfection.
Top Quality Custom Volleyball Ceramic Travel Mug and Sigg Water Bottles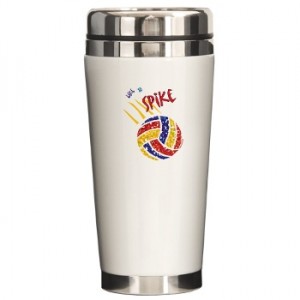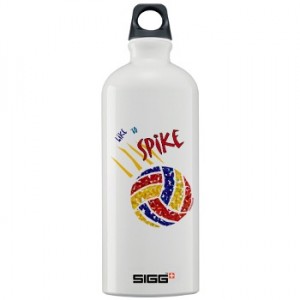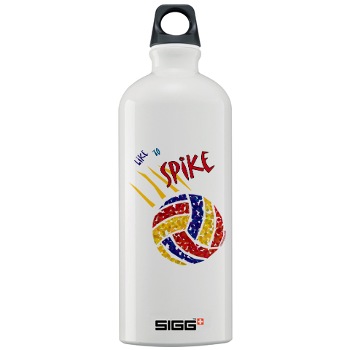 Custom creativezazz volleyball designs are now available on quality travel mugs and Sigg water bottles. Order these quality gifts for volleyball coaches through my Cafepress shop.
Custom creativezazz designs are now available at my Zazzle shop.

Gourmet coffee gift basket with a volleyball theme cup.

Oooh La La! Beautiful gold charm. Everybody kick in and this would be a great gift.

Every coach needs a flaming volleyball decal on his or her car. Get one for yourself as well.
Related post:
Volleyball tote bags