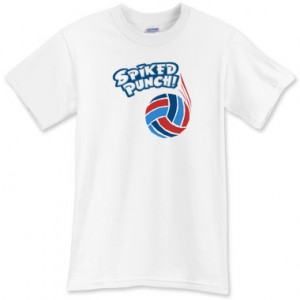 Best Volleyball Team Names
Looking for an interesting volleyball team name suggestions? Try thinking of volleyball terms and then coming up with catchy slogans.
Let me know if you use any of these volleyball team names, or if you have other creative, clever, or funny volleyball team names you think should be added. Feel free to link to this page.
Follow volleyballzazz on Twitter for the latest Amazon deals on volleyball stuff.
By the way, creativezazz is designing volleyball t-shirts based on some of these names. Check them out.
Blockbusters
Bumping Maniacs
Serves You Right
Net Domination
Dig This!
Smashers
Block Party
Great Deals on Volleyball Jewelry at Amazon
Monster Spikes
Net Results
Over the Top
Spin Doctors
Go Take a Spike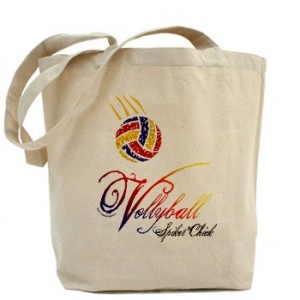 Smashers
Spikers
Soaring at the Net
Now Serving
Slammers
Hit It!
Crush
Serves It Up
Jolly Volley
Cafepress often has coupon codes. Check to see before ordering a t-shirt from Cafepress,
Fireballs
White Lightening
Net Masters
Volleyball Above All
Smash Flash
Set to Win
Jet Set
Like to Spike
You Bet We Are Set
Attack Pack
Aces
Blocker Rockers
Atomic Block
Jump & Bump
Net Threat
All Set at the Net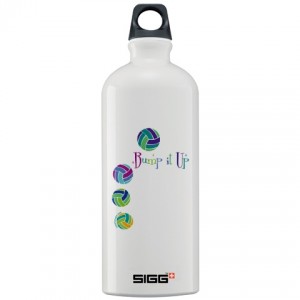 Spin to Win
Digger Vigor
Hit and Miss
Dazzle
In Motion
Red Hot Spikers
Cool Blue
Fast and Furious
Dig Big
Volleywood
Some Spike it Hot
On Your Knees
Airborne
Passing Fancy
Razzle Dazzle
Sugar and Spike
You Can't Touch This!
Sizzle
Dynomite
Tidal Wave

Spikaholics
Showtime
Lightning Spike

Smack it Back
On Fire
High Velocity

Speedy Spikers
Unstoppable
Untouchable
Score More
Make a Pass and Score
We Will Block You
Spike-edelic (psychedelic)
Red Hot SILLY Peppers
Sugar & Spike
You Got Serve
Saber Tooth Spikers
Hit Me With Your Best Shot
Serve-ivors
To Kill a Rocking' Serve
Itsy Bitsy Spikers
Mission Unblockable
Hit Squad
Tidal Wave
Serves of Steel
Some Serve
Serving Samuri
That's the Way–uh huh, uh huh–I Spike It
Itsy Bitsy Spikers
Mission Unblockable
Teamwork
Net Ninjas
Sizzle
If you like these names, show your support by "digging" this post. Just click the digg button above.
Follow me on twitter for new names, great deals on volleyball stuff, and news about volleyball in Claremont CA.
Check out my t-shirt designs at Printfection and at Cafepress and at Zazzle. These shops often have coupon codes, so check for codes by googling the name of the shop and the word "coupon code" before ordering.
related posts:
Summer Volleyball Camps in Inland Valley CA
Best Gifts for a Volleyball Coach
Volleyball T-shirts at Printfection
Volleyball T-shirts and Water Bottles at Cafepress
Great Books for Boys with a Movie Out or in the Works
How to Get Free Tickets to Legoland California
Review of a great Surf Camp in a cute beach town in northern San Diego. We loved it.
Shatterball 3-D Volleyball Static Cling Window Decal