---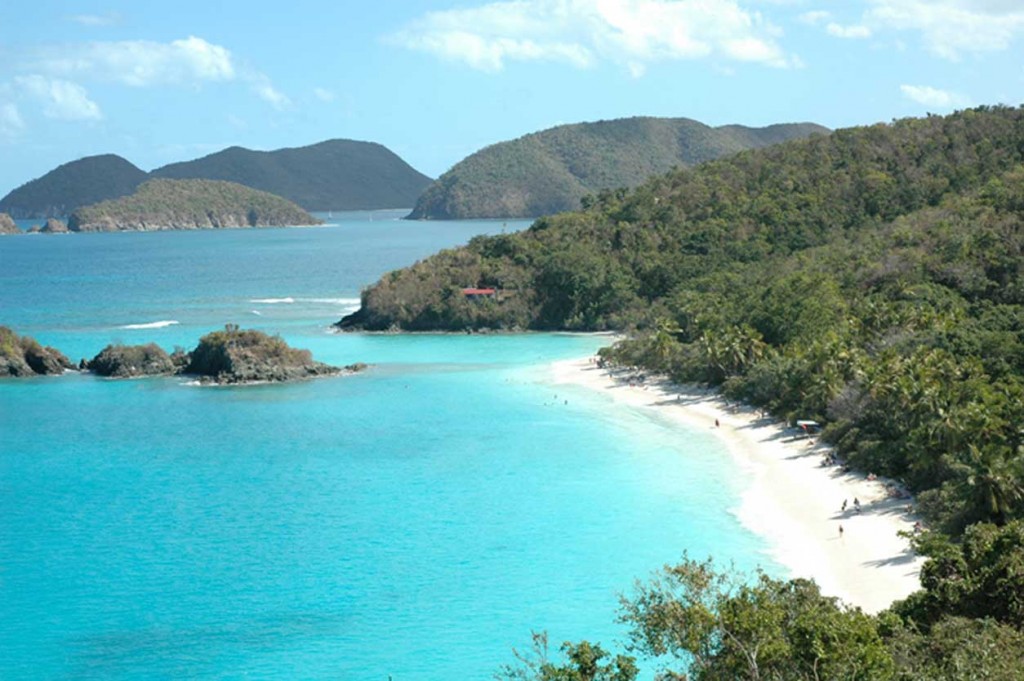 Turning 50 wasn't so bad after all.  It's hard to be bummed about anything when you are on a beautiful Caribbean island with warm sun, soft sand and crystal-clean turquoise water.  Especially after five months of freezing your butt off in freezing New Jersey while on sabbatical in Princeton.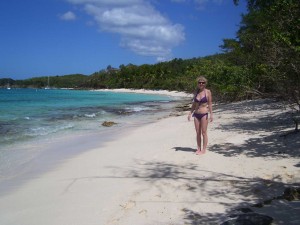 We decided to go to St. John, U.S. Virgin Islands, for my birthday when I looked at the calendar and saw that it was the same week that Shea wanted to go back to California for Brooke's Bat Mitzvah. I came up with the brilliant idea of putting Colman on the plane to CA as well, and John and I could go celebrate on our own.
(Poor Ginger had to go to a kennel. But we put her in the exclusive All Good Dogs kennel: costs twice as much, but no cages, no loud barking, no stink, and the dogs are actually happy there.)
Snow was falling as drove to the airport. We loved our week in the sun. This So Cal girl needed relief from the constant cold. Our cottage did not get cell phone reception and did not have wi-fi, so we got a break from the buzz of technology as well.  It was also our first real vacation without the kids, and we felt so blessed to know they were in good hands with trusted friends.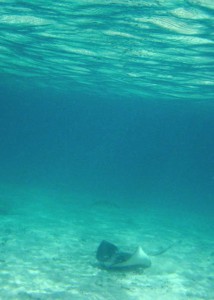 We loved the vibe on St John and the beautiful turquoise water. The snorkeling was not on par with Hawaii, but still fun. My underwater camera bag did not leak, and I got pics of a stingray and a shark. We lucked out and stayed in a charming cottage owned by an artist.
What a great way to turn 50.
Pics of our trip are up at flickr.
If you are thinking of going to St. John, see my tips:
How to Find a Vacation Rental on St. John
How to Avoid Crowds at Trunk Bay
All About Coral-Safe Sunscreen
Leave a Reply