Volleyball Teams Can Zazz It Up at the Net!
Creativezazz's exclusive "Net Threat" design can now be ordered with team numbers on the back. The back design features the same stylized volleyball swooshing down from a spike and fun lettering as the front.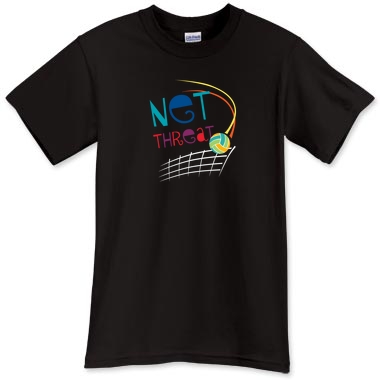 You can order Net Threat shirts and other creativezazz design through printfection.com, a company known for quality print work and customer satisfaction. And printfection often has coupon codes, so be sure to check printfection or creativezazz on Twitter to see if there is a recent coupon code.
The volleyball team coach can show some style as well with a version of the t-shirt that says "coach" on the back.  A great gift for a volleyball coach.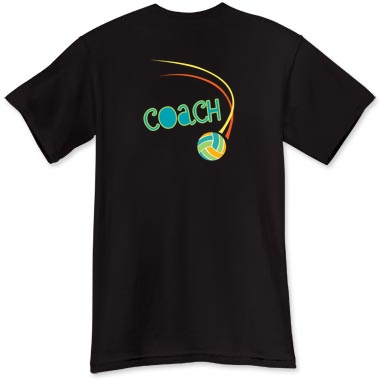 If you want numbers on the back of any of my other designs, or want me to create a unique design for you, please let me know. Contact me at:  emailcreativezazz.com. Thanks.