You don't need snow to make a snowman. When asked to make a snowman out of something unusual, Mrs. Merrill's third-grade class had some creative solutions. View the album of creative snowmen 2009-10 here.
See the 2008-09 album here.
Enjoy the slide show. To view a larger image, click on the smaller icon. Parents, you should be able to just click and drag off a copy of the photo. Fun project.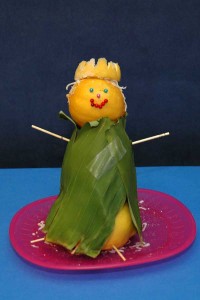 My reviews of great book series for kids
My review of the Ranger's Apprentice series
My review of the Percy Jackson series
My review of the Artemis Fowl series
Battle of the Boys Books: Percy Jackson vs. Ranger's Apprentice
Related posts:
Show your Chaparral spirit with creativezazz roadrunner t-shirts
Lego Rock Band Review
Lego adds Toy Story Legos
Free creativezazz Valentine Heart Art
How to figure skates that fit your feet . . . and your budget